Is tourism destroying the world?
http://edition.cnn.com/2014/01/02/travel/gringo-trails-documentary/index.html?hpt=hp_c1
January 3, 2014 -- Updated 2221 GMT (0621 HKT)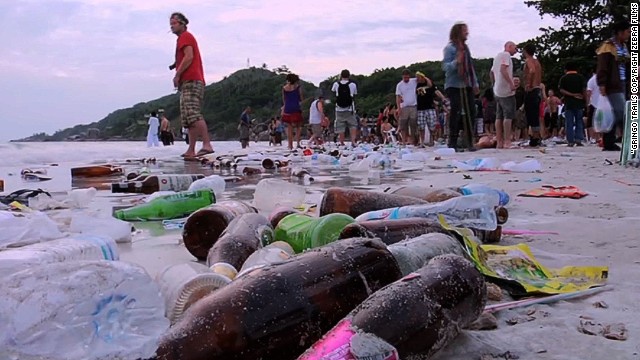 The negative effects of global tourism
STORY HIGHLIGHTS
Documentary explores fallout from mismanaged tourism in developing world
Filmmaker uses dramatic examples from around world
Films looks at "dark tourism," travel to sites associated with suffering and danger
(CNN) -- A new documentary suggests tourism is out of control in parts of the world, irreversibly damaging the environment and indigenous cultures.
"Gringo Trails," a film more than a decade in the making by American anthropologist Pegi Vail, looks at the effect of the unplanned or mismanaged growth of the tourism industry in developing countries.
Using dramatic examples from different continents, such as the devastating impact of hedonistic full moon beach parties on Thailand's Koh Pha Ngan island, the film is moving and informative, if sometimes elementary.
The story starts and ends in Bolivia, focusing on the impact of the autobiographical book "Lost in the Jungle" by Israeli traveler Yossi Ghinsberg.
In 1981, Ghinsberg headed into the Bolivian rainforest and soon got lost, but miraculously survived for three weeks despite near-death experiences.
His tale of survival has lured many other adventure-seeking travelers to Bolivia, adding to the pressure on the country's fragile ecosystem.
People who already know the issues won't find much new here, but for the uninitiated it serves as a 78-minute, around-the-world guilt trip revealing the frequent callousness of the tourism industry and how it implicates everyone.
"If I were looking at the oil industry [rather than tourism], people would take note of how powerful it is," says Vail.
"[But] tourism is that type of industry -- it's that powerful."
"Gringo Trails" refers to the well-trodden paths across the globe by "big groups of travelers with power."
And "gringo" no longer just means white faces, says Vail.
In the past few decades, the traveling middle class has expanded to include different faces from many different cultures.
This is the first feature film from Vail, who works full time as the associate director of the Center for Media, Culture and History at New York University.
MORE: Vang Vieng: Backpacker heaven or hedonistic hell?
CNN Travel spoke to Vail about where tourism harms and helps and about the evolution of so-called "dark tourism."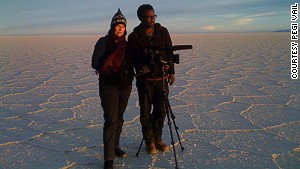 Pegi Vail (left) and Melvin Estrella, "Gringo Trails" cinematographer and co-producer respectively, shooting on the Bolivian salt flats.
CNN: What caught your attention about Yossi Ghinsberg's story in Bolivia?
Pegi Vail: It formed the beginning and end of the film because it showed how travelers' storytelling can facilitate what I call "tourism globalization."
CNN: What is "tourism globalization"?
PV: I liken it to urban gentrification.
Backpackers are like artists [and others who gentrify neglected areas].
But artists end up staying -- only to be displaced themselves eventually. Backpackers move in and out of the places they visit, but the process is similar.
Intrepid travelers go into a place, they tell stories about it, then more people come.
Guidebooks cover it, novels get written and feature films are made -- "The Beach," for example.
MORE: 20 most annoying things that people do on planes
CNN: So what's the problem?
[As] more people come, there might not be the infrastructure to support such growth.
Or the big operators come in and reap the benefit.
CNN: You've been making this documentary since 1999 -- what surprised you along the way?
PV: It surprised me how little travelers think about their own role and how few local voices we hear [in areas affected by tourism].
Independent travelers, who mostly come from the middle class in industrialized countries, often travel to the poorest parts of the countries they visit in search of their idea of the "most authentic."
They're looking for pre-modern, romanticized images.
Lina, the Italian tourist in my film visiting Timbuktu, talks about "Out of Africa" and "Lawrence of Arabia" in the same line -- even though they're in totally different parts of Africa.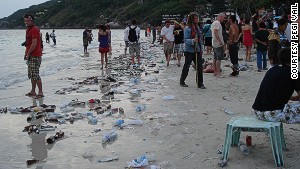 Tourism hangover: Koh Pha Ngan beach after full moon party.
CNN: Is there a right or wrong way to travel?
PV: Look, if you're just going to Koh Pha Ngan for the full moon party, to cross it off your bucket list, then that's the wrong reason to travel.
You could have a party at home -- you're just using the place as a backdrop.
And, yes, you might be bringing money into a town when you travel there but the relationship with local people has to be managed -- they need to be at the planning table.
CNN: What are some tips on traveling responsibly?
Pegi Vail: First, no matter what your budget, it costs nothing to research your destination, to find out more about the environment and the culture.
I would read local writers who've written about their own culture -- or at the very least your guidebook's history section.
Learn about the dos and don'ts.
If someone says, "Don't go naked on the beach," then don't go naked on the beach!
READ: 20 biggest travel mistakes
CNN: What's your own backpacking background?
PV: I've traveled in more than 75 countries, but not always as a backpacker.
I'm a travel addict.
CNN: What's addictive about it?
PV: The new experiences that expand your understanding of the world and your relationship with different cultures.
I actually feel more at home when I'm away.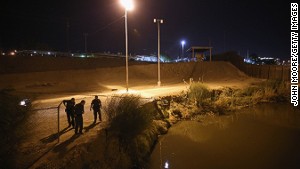 Dangerous territory: Should illegal Mexican +border crossings be recreated for tourists?
CNN: Apart from backpacking, what other kinds of tourism are you looking at?
PV: "Dark tourism" [travel to sites associated with suffering and danger] has been happening for years now, but some travelers are taking it to extremes.
However, communities can use dark tourism to retell their own history.
The Mexican town of El Alberto simulates [illegal] border crossings into the United States for tourists, for example.
Or there's the Bolivian mining town of Potosí, which conducts mine tours -- despite the dangerous conditions below ground.
Indigenous miners there get to tell their side of the story, not the colonialist version of events.
CNN: Where do you want to go next?
PV: Mongolia -- for the wide-open spaces.
"Gringo Trails" was released in November 2013 in North America, through Icarus Films, and is now showing on the global festival circuit.
Upcoming screenings: Sebastopol Documentary Festival, in California, March; and the Environmental Film Festival, in Washington, D.C., on March 19.